Pesi Questionnaire is a WordPress plugin solution for creating a simple survey and questionnaire with scoring system.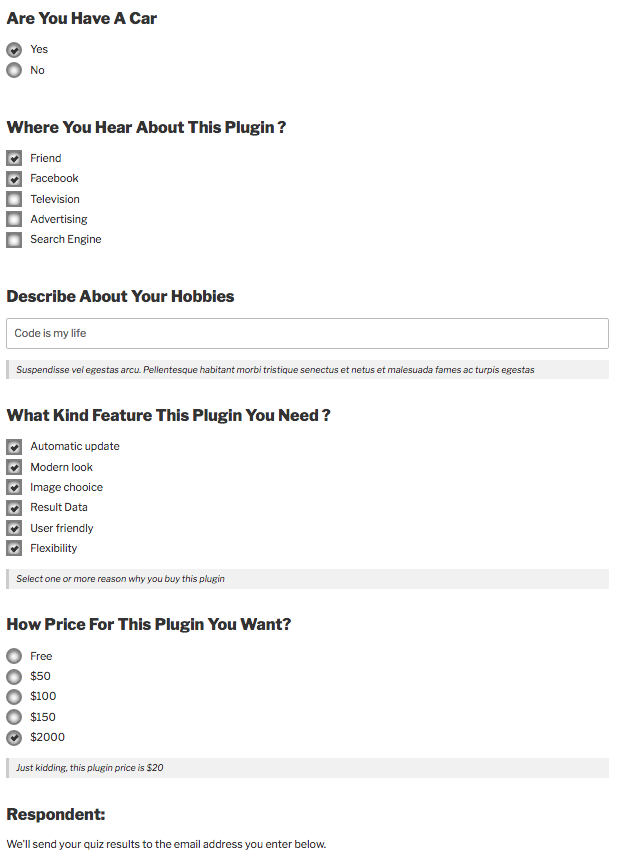 You can survey your visitor behavior and make prediction solution based result score.
Features:
– 6 types choice answer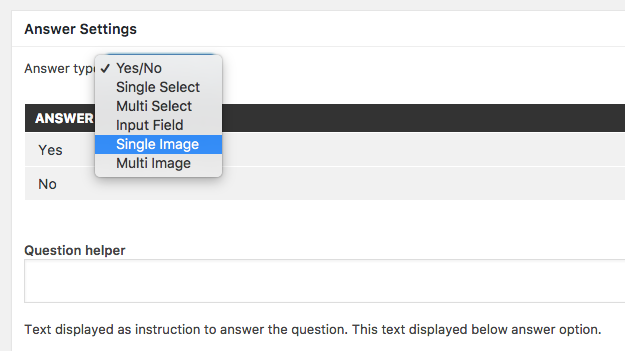 Each question can select answer type:  Multitple select ( checkbox select ), Yes/No choice, Single choice ( radio select ), Single text field
– Unlimited choice answer each question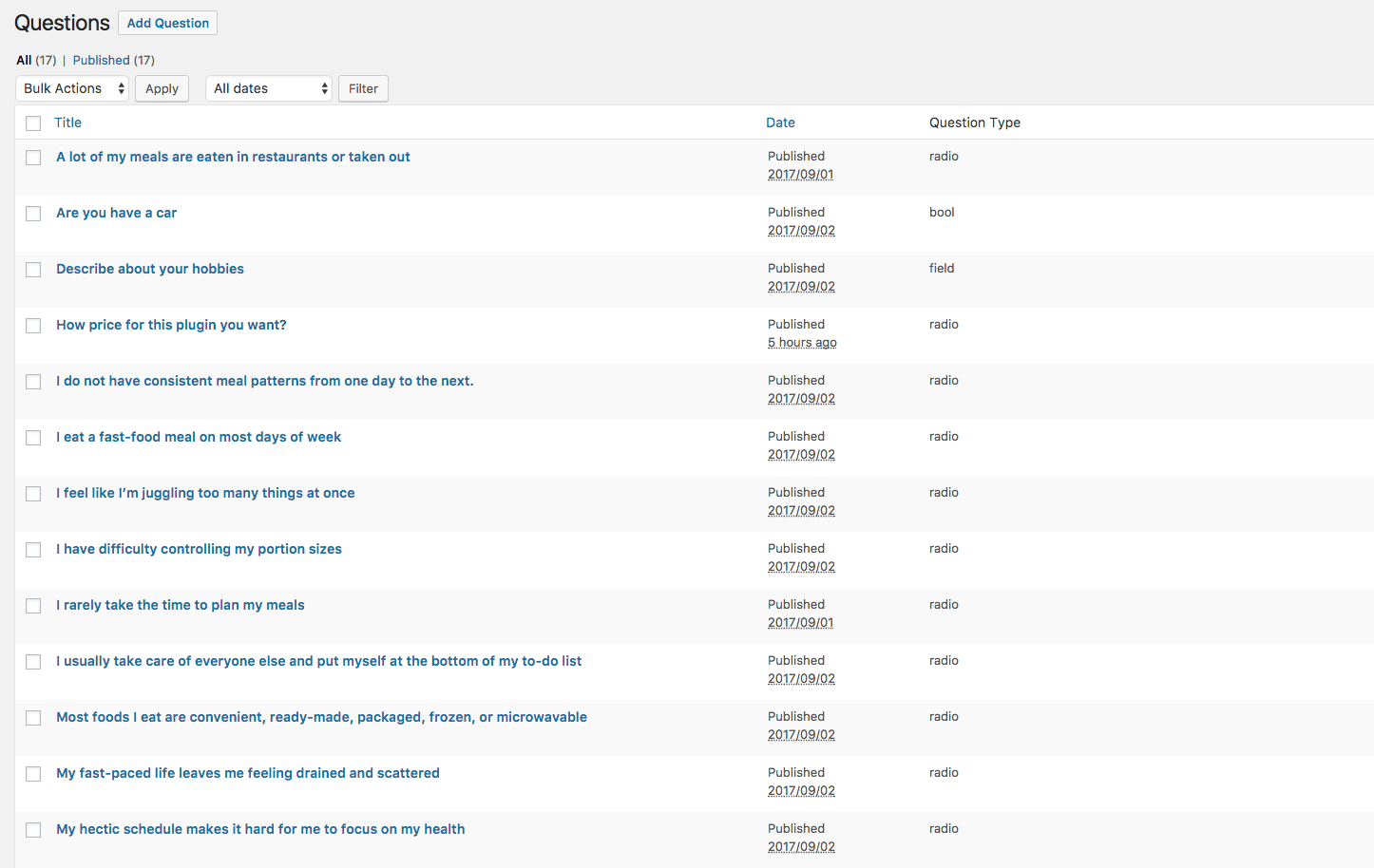 – Result scoring

Each question can give score and the each range of total score can different opinion ( different thank page).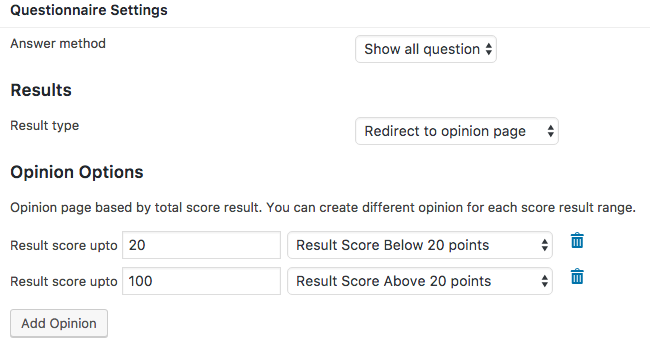 – Result email
Questionnaire result sending to respondent and site admin.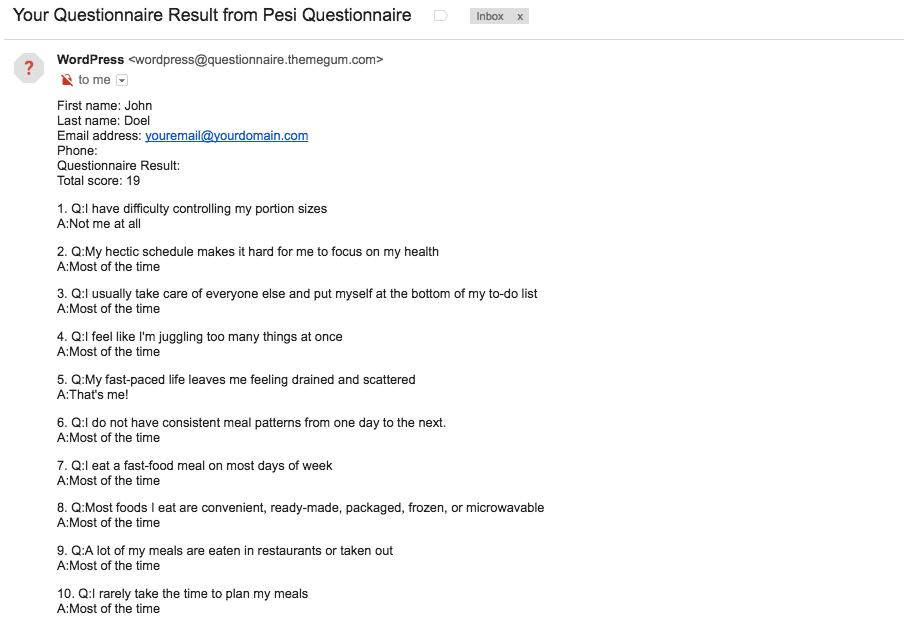 – Stored result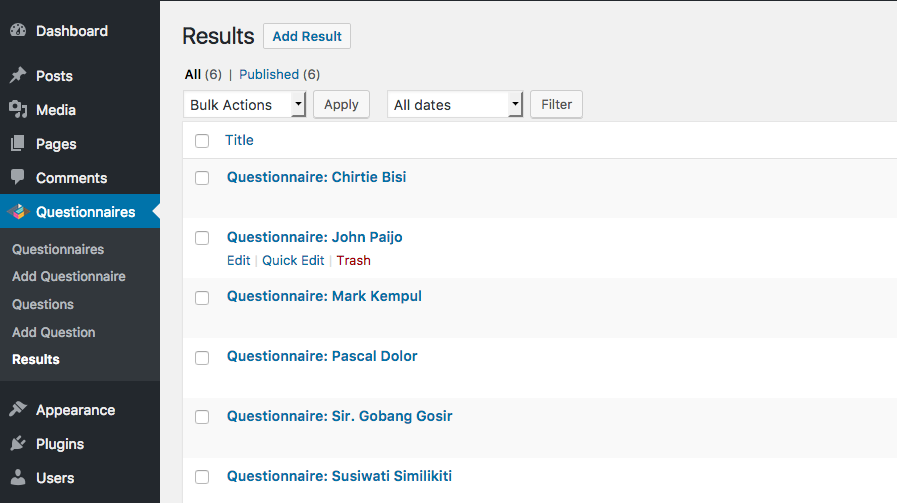 – Shortcode
[questionnaire id="QUESTIONNAIRE_ID"]
Displaying the questionnaire in the page or post
[questionnaire_id ]
Displaying the questionnaire id in questionnaire result page
[questionnaire_score ]
Displaying the questionnaire score in questionnaire result page
[questionnaire_result ]
Displaying the questionnaire result in questionnaire result page